Learning how to start a used car business from home isn't as hard as most people would imagine. I myself used to think it was a venture that required a lot of resources and financing, but as I would soon find out, you can in fact, start the business right from home with no expenses at all.
So how do you start a used car business from home? You start a used car business from home by deciding what niche you want to enter into, charting out a proper plan of action beforehand, building a worthy inventory to start with, and putting your marketing plan into action so as to get your inventories moving as smoothly as possible.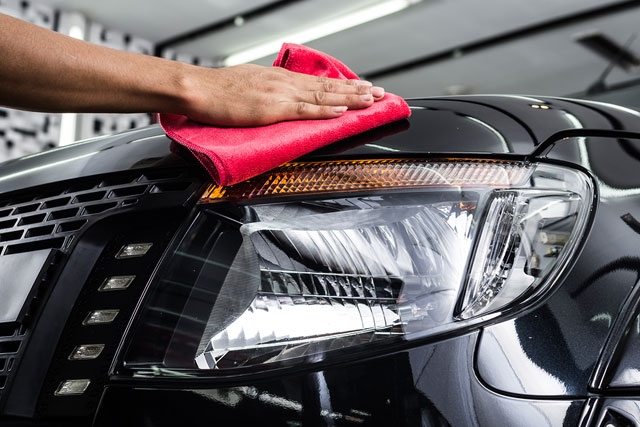 There are also other major steps involved, such as registering your company and obtaining all necessary licenses and permits. We take a look at all of these steps in a comprehensive fashion below.
Why You Should Start a Used Car Business From Home
You should start a used car business from home because, well, it is one of the most lucrative businesses out there that you can operate right from the comfort of your home, without a single starting expense.
Of course it's great if you have the resources to invest up front. You can establish a brick and mortar business this way and scale accordingly. But if you don't, that's okay too. You can easily set up in your home, build an online dealership and connect sellers with buyers and take your own commission.
Starting a used car business is also highly advisable thanks to the fact that there are millions of people around you in need of a car, but without the monetary ability to buy a brand new one.
And that is where you come in as a used car dealer.
Step 1: Creating a Business Plan
So how do you get your business moving and off the ground? You do this by creating a sound business plan of course. This will act as your guide and, most importantly, increase your chances of success by a huge margin.
Some of the things you deal with in creating a business plan is analyzing the chances of success, performing a feasibility study, analyzing different niches and suppliers, and of course spending a lot of time on cost planning and analysis.
Cost Planning 
Cost planning a used car dealership involves analyzing all the costs associated in getting your business off the ground and beyond. It can generally be divided into two aspects – starting cost planning, and recurring cost planning.
The starting cost is the cost of everything needed to get your business going, while the recurring cost is what you need to keep it moving.
We take a look at both of these below, as it pertains to starting a used car business.
What are the Opening Costs of Getting the Business Going?
When it comes to opening a used car business, the amount of money you choose to spend is flexible to an extent. For example, as mentioned earlier, you can start selling used cars without investing a penny.
All you have to do is rely on your resources and capability to source for sellers who need to sell their cars, and connect them with buyers with whom you have already communicated.
Generally, though, it you are working with a guaranteed budget, the opening costs of starting a used car dealership from home usually involve the following:
Business Registration fee
License and Permits fees
Marketing expenses
Business Consultancy fee
Insurance fee
Operation cost
Cost for purchasing first inventory set
Cost for setting up online shop
Miscellaneous
The actual dollar costs of all these is all based on how big or small you're willing to start.
What are the Recurring Costs?
Once you have the starting costs out of the way, the recurring costs become a little bit easier to source, though not to be underestimated by any means.
Once your business gets off the ground, you still have to pay for certain expenses such as maintenance, continuous promotion and marketing, and of course miscellaneous expenses and travel expenses when they come up.
Step 2 – Target Market
Having understood how much it costs to get your business off the ground, the next natural thing to concern yourself with is exactly how much you stand to gain from the business.
And this, in turn, depends on your niche and target market. 
Who is Your Target Market?
The target market in a used-car business is quite easy to determine. You are targeting everybody who wants a car but does not want to go through the stress, and the monetary demands, involved in getting a brand new one.
Luckily, this demographic is quite large and cuts across different societal classes.
In the end though, as you advance in your planning you may choose to cut this down to a narrower spectrum, to ensure more efficiency in marketing and promotion. And you do this through no other way than by going through what is called, "niching down".
What is Your Niche? 
Niching down your used car business involves, as mentioned above, selecting a much more narrow audience to target to ensure more efficiency and higher conversion, instead of choosing to launch into a wide field and hitting nothing, so to speak.
So what niches are available in a used car business? Again, this depends on which route you choose to follow. You may choose to niche down to a particular demographic, say middle class, working class men, or choose to niche down in terms of choosing a specific manufacturing brand and sticking to it. 
How Exactly Does a Used Car Make Money?
A used car business makes money by acting as a direct or indirect middle man between sellers and buyers of used cars. Ideally, a used car dealer will build up substantial inventory, and market the products accrued through a dealership, making a profit on the mark-up price difference.
How Much Do You Charge Customers?
How much you charge customers in a used car business is up to you, the original price of the car, and how sound it is at the moment of selling.
How Much Profit Can a Used Car Business Make
Used car businesses have been known to make profits as high as six figures, and even more in a calendar year. Again, this is all dependent on scale and initial investment. The most important thing here is to be patient, and be willing to start from scratch until you have enough to scale.
How Does a Used Car Business Raise Money
It is obvious that businesses have a higher chance of success when you start them with a substantial amount of capital up front. So how can you raise money to start a used car business?
Well you have the following options to consider:
Personal savings and personal stocks
Investors, venture capitalists and partnerships
Bank loans
Angel investors and donor organizations
Family members and friends
Of course there's nothing that says you can't combine more than one of these options for even more substantial funding. You also don't have to aim for millions of dollars to begin with. All you need is something substantial to cover your initial plan and give you a higher chance of success.
Step 3: Forming a Legal Entity
Forming a legal used car business entity offers a host of benefits. First of all, you appear more professional and more organized, and this, in turn, makes you more trustworthy. And trust it when we say that in a business such as the used car business, trust is everything.
You also put yourself in a better space to comply with all necessary laws laid down by the government, obtain important licenses and permits, and separate your finances for easier accounting.
To form a legal entity and enjoy all these benefits, you have to select which particular form of organization you want for your business. You can either choose to establish a LLC, S Corp, C corp, among others.
Naming Your Business
So how do you form a legal used car business entity? You register for a certificate of organization, but first you have to choose a name for your business.
This has to be a unique and brandable name, and you should ensure that it is indeed available in all the states you wish to register your business in.
Register For Taxes 
Having established your business as a legal entity, you also have to register for taxes with the appropriate federal and state bodies where applicable.
Open a Business Bank Account
What are the benefits of opening a business bank account? Well first of all with a business bank account you provide yourself with the much needed separation of personal and business finances.
It is such a headache to have your personal income mixed with your business income, not just because it makes it harder to keep track of business growth and revenue, but also because it makes tax filing an extremely tedious affair.
And then there's the fact that it is just plain unprofessional to have your business associates and customers make payments into your personal account.
So yes, having a business account is highly important and one of the steps you must ensure to finish before commencing proper business operations.
Step 4: Business Accounting
Business accounting is what comes next after opening a business bank account. Sort of. You see, opening a business account is one thing, keeping proper track of your income and expenditure flow, is another.
Now if you can afford it, it doesn't hurt to hire proper accountants for this purpose. This is because professional accounting tasks are quite demanding, and may be time consuming, especially when you'd rather have all your attention focused on other important aspects of running the business.
And with a business like the used-car business, having an accountant in hand will come in handy. Regardless of which route you choose to follow, though, once your business starts to really grow, hiring an accountant becomes more and more imperative.
Step 5: Permits and Licenses
Depending on the state (or states) in which your business is established, you may have to acquire certain permits and licenses before starting your used car business.
Since most states usually have different rules on matters of commerce, it is quite hard to generalize regarding which exact permits and licenses you would need to run your business, and as such you should always carry out proper checks on this before starting full on business operations.
Step 6: Business Insurance
Business insurance keeps you safe from unforeseen accidents. It is an absolute no-brainer for some businesses to get insured, and a used car business is one of them.
Not getting an insurance policy for your used car business is absolutely unimaginable for a number of reasons. First of all having that extra layer of protection never hurts. And in a business such as this where you are dealing with products that cost a substantial amount of money, securing an insurance becomes even more paramount.
And if you happen to perform extensive research and choose an insurance package that fits perfectly for you, the whole process will end up being super convenient and well worth it.
Some of the most important insurances you may choose to get running a used-car business are: general insurance, health insurance, liability insurance, risk insurance, and credit insurance.
Step 7: Defining Your Brand
Branding, on a general level, is like building a constant supply of oxygen for a business. It helps your business to not only survive, but to thrive on a much deeper scale, and what's more, as your brand becomes stronger and more popular, your business starts to propel itself with minimal effort on your part.
This is why branding is so important, and one of the key elements to starting a business. You earn more trust, more recognition, and most importantly, you stand out from the competition.
Promotion and Marketing
Promoting your home used-car dealership is all about resourcefulness and grit, and of course reputation. Whatever you do, you should always have it in mind that ultimately what matters here is trust.
With trust, you can begin your business and marketing at no cost whatsoever, and then scale to the point where you're able to run paid advertisements, build a solid brand, and reach out to other minor players in the industry.
Customer Retention
Why is customer retention so important in a business? It's simple, customer retention is one of the greatest forms of marketing. It is ultra-targeted marketing that brings you all the benefits without having to do any of the heavy lifting.
With customer retention, you already have your set of customers, who have proven to be willing and capable of purchasing your product. The next thing to do then, on your part, is to ensure that they keep coming back, and even refer people to your business.
So how do you ensure customer retention in your used-car business? By serving out high quality products, of course. Add this with a dose of professionalism, customer service, and solid follow-up, and you will have yourself a self-sustaining business in no time.
Online Presence
Building an online presence provides your business with a fresh, new source of revenue. And what's more, there is no limitation to how far you can go.
Starting a used car business from home, a strong online presence is an unimaginably priceless advantage that you should always strive to have.
Traditional marketing and local outreach is great, but right now businesses that don't expand their reach to the online spaces have a lesser chance of survival, and you should always strive to use this to your advantage rather than the opposite.
Step 8: Find a Business Mentor
Finding a business mentor, no matter what niche or industry you choose to get into, can never hurt you. At worst you gain some knowledge you'll hold on to forever, and at best you get people willing to work you through challenges and ensure that you do not make the same mistakes you did.
All in all, you end up with an easier path to success than you would have had without a mentor. So find someone you trust and respect who's been through what you're about to go through, and you'll have a bigger chance of success.
Build a Team
Building a team ensures that you enjoy all the benefits that come with division of labor and economies of scale. Of course it also goes without saying that as you get bigger and bigger, building a team becomes even more of a priority.
Every business has its moving parts (and a used-car business has more than most). No matter how great you are at multitasking, as your business becomes bigger, it gets a lot harder to keep track of all of these moving parts on your own.
And this is where you start to build a team, hire workers, and facilitate even more growth.